The Arts & Business Council, Blackbird Media, and F&M Bank have teamed up to present the Artist of the Week on The Nashville Sign. This week's featured artist is Hunter Hart!
Hunter is a photographer who loves documentary and portraiture work. He has a fascination with photographing "little moments", shooting as if he were a fly on the wall or with a close friend.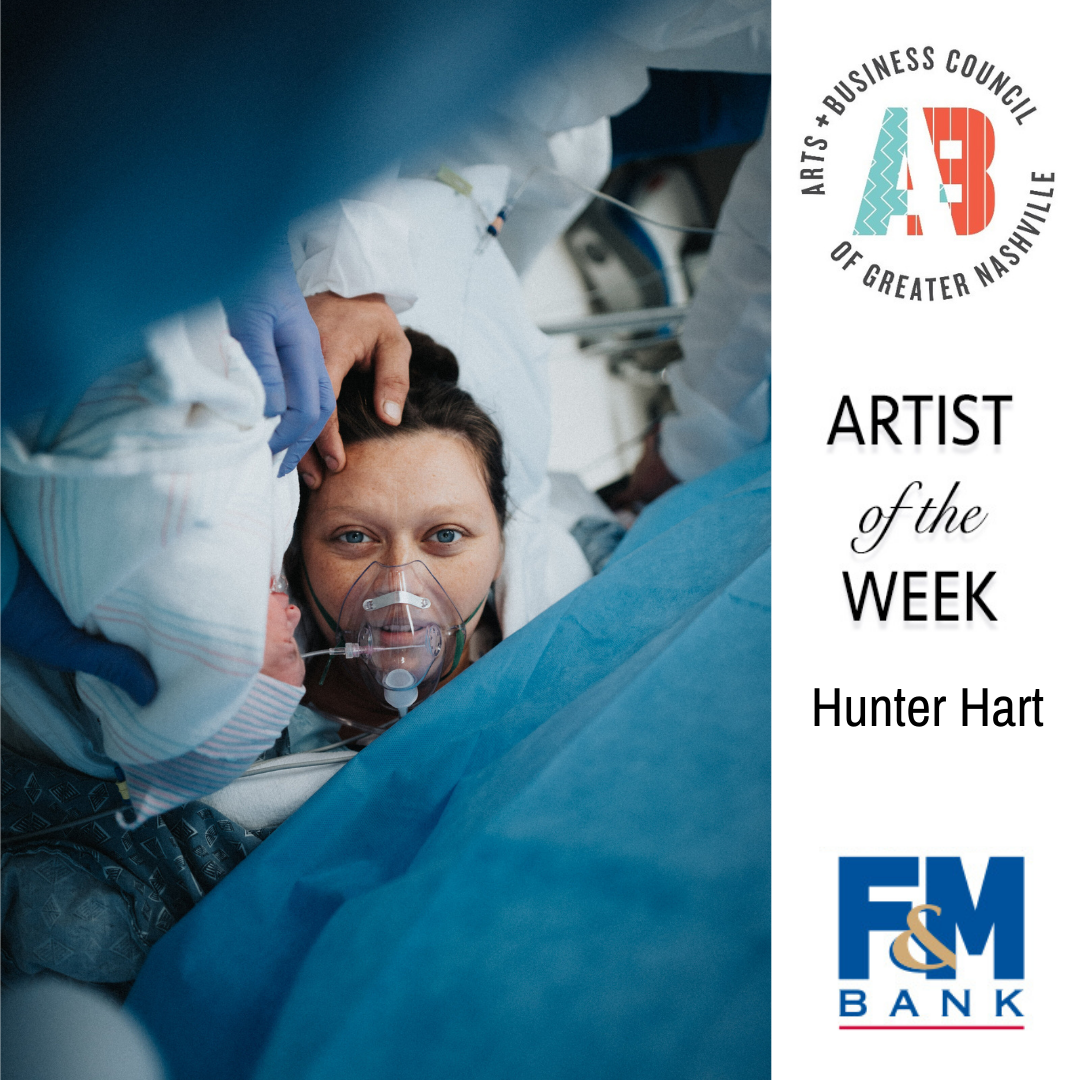 He prefers a photojournalistic approach rather than posed. He'd rather capture real moments that make the viewer feel an emotion, whatever that emotion may be. The result is a portfolio of photos that have been described as "evocative and honest".
"I really just want to make people feel as beautiful as they really are. Nobody is un-photogenic."
Originally from the Mississippi Delta, Hunter picked up a camera at an early age, and progressed with the support of friends and family who pushed him in the direction of following his dream. He earned an associates degree in computer networking and for a time tried painting, but he found that photography could give him instant gratification. 
These days he works full time as a freelance photographer specializing in portraits, commercial/journalism and weddings. 
See more of Hunter Hart's work at his website thehunterhart.com. 
---
Want to be featured on The Nashville Sign? Visual artists working in any medium, who are members* of the Arts & Business Council at the Basic Level ($30 annually) or above, are eligible to apply for Artist of the Week on The Nashville Sign.
*Those unable to become members due to financial barriers can be granted a waiver. Contact us at info@abcnashville.org to be confidentially considered for a waiver.