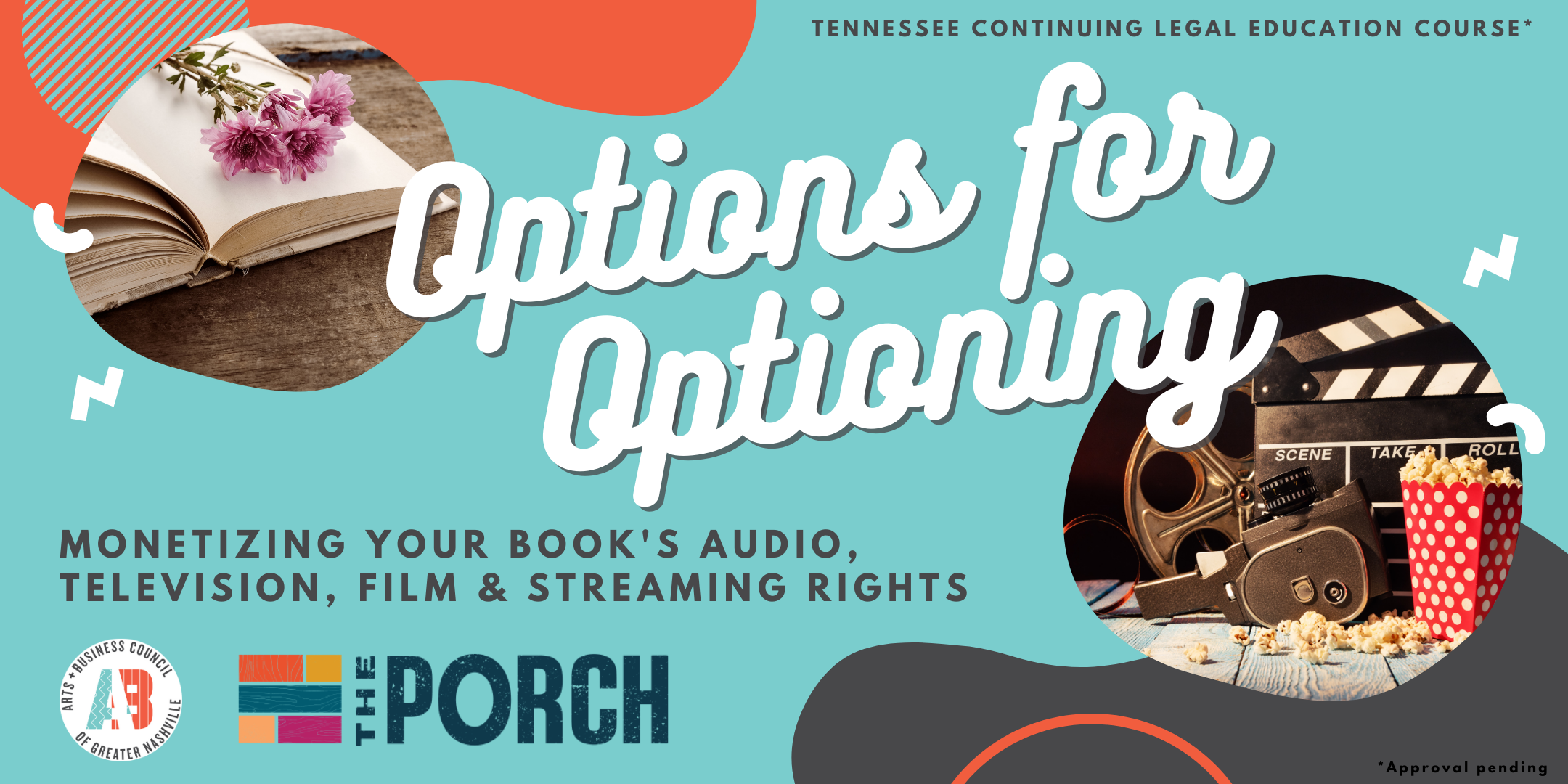 Join the Arts & Business Council of Greater Nashville and The Porch for Options for Optioning, featuring an expert panel of industry leaders including entertainment and literary agents, authors, and an IP attorney!
In this hour-and-a-half discussion, panelists will share real-world examples from their experience optioning books, articles, and other content for various platforms including audio (read: podcasts), film, television, and streaming. Attendees will leave with a better understanding of what is standard for an optioning agreement as well as what is negotiable and what is not. Panelists will highlight also red flags to be aware of and discuss the legal complexities of optioning a book from both the author's and filmmaker's perspectives.
This course will be submitted to the Tennessee Commission on Continuing Legal Education for a maximum of one and a half (1.5) hours of general CLE credit.